Welcome to
Dr Sharon Li
MBBS GDip (Reproductive Science), FRANZCOG Female Gynaecologist Brisbane
Dr Sharon Li is your dedicated female gynaecologist and fertility specialist.
Dr Sharon Li is a specialist Gynaecologist and Fertility Specialist who compassionately meets the unique gynaecological needs of women in Brisbane and surrounding areas. She also focuses on female reproductive health, with particular expertise in infertility and IVF treatments.
As a female Gynaecologist and Fertility Specialist, Dr Li is especially attentive to the unique needs and concerns of women. Dr Sharon Li provides full care in a friendly, private and interactive environment. She prides herself on offering superior gynaecological solutions, innovative surgical techniques and non-surgical therapies. Dr Li is supported by an experienced and compassionate team who are ready and willing to assist.
Dr Sharon Li's Gynaecologist services are coordinated from her private practice in Sunnybank Private Medical Centre.
Dr Sharon Li prides herself on welcoming each and every patient into a warm and friendly environment. She strives to build a strong relationship with patients and their families.
As a woman and experienced specialist in her field, Dr Li understands the female body and the pressures that come with being a woman. Driven by her passion to help women embark on their journey for an improved quality of life, Dr Li offers a relaxed and caring service, which meets all of her patients' individual needs.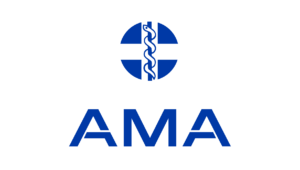 Fertility
Dr Sharon Li's state-of-the-art clinic provides fertility treatment in a compassionate and supportive environment.
Dr Li understands the frustration and often loneliness couples experience when they're unable to conceive. Sometimes, a little helping hand is needed to achieve the dream of having a baby. If you're seeking fertility treatment, you're not alone; a staggering one in six couples experience infertility.
When you undergo fertility treatment with Dr Sharon Li, you will receive the highest standard of fertility treatment available in a caring and compassionate environment. As a member of City Fertility Centre of Australia, Dr Sharon Li ensures that you start your journey with the best possible chance of success. Dr Sharon Li and her expert team are here every step of the way, from conception through to birth of your little one.
Gynaecology
Gynaecology is the medical speciality dealing with the female reproductive system and breast health. For many women, health concerns are often a source of embarrassment and rather taking the steps towards an improved quality of life, these issues are overlooked.
With a holistic approach to women's health, Dr Sharon Li offers a range of treatment solutions and support for women battling difficult gynaecological conditions.
With simple and effective treatments readily available, Dr Li and her team are your preferred Brisbane medical professionals. At our dedicated women's health practice, we provide a range of gynaecological services with a focus on the treatment or management of:
Contraception methods/preconception advice
Early pregnancy complications (ectopic pregnancy/miscarriage)
Endometriosis
Abnormal Pap smears
Menstrual problems
Pelvic organ prolapse
Pelvic pain
Polycystic ovarian syndrome (PCOS)
Pre-pregnancy counselling
Sexually transmitted diseases
Urinary incontinence
Endometriosis
For many women endometriosis is a common and generally painful condition. Around 10% of women are affected at some stages during their menstruating years. This can be from when your period first starts to menopause.
For those affected, endometriosis can have a major impact on your quality of life. Symptoms may interfere with your work, relationships, family and your overall health.
Dr Sharon Li offers relief for women who are suffering from endometriosis. There are a wide variety of symptoms that can be the signs of endometriosis, some of which include;
Pain during or after sex
Irregular bleeding with or without a regular cycle
Bowel or bladder symptoms, including bleeding from bladder or bowel.
Ask a question or
book your consultation
Please fill in the online enquiry form to ask a question or book your consultation. Dr Sharon Li looks forward to seeing you soon.
If diagnosed or suspected, there are various treatment options for those who are suffering from endometriosis.
Endometriosis
is a condition where the lining of the uterus (the endometrium) grows outside of the uterus instead of inside. Symptoms include pelvic and abdominal pain, heavy periods, painful sex, fatigue and sometimes, infertility.
How is Endometriosis Diagnosed?
Endometriosis can be diagnosed by your doctor. The only definitive way a doctor can diagnose endometriosis is via the laparoscopy procedure. However, if you do...
Address
Sunnybank Private Medical Centre
* Please note that this Medical Centre is in the Sunnybank Private Hospital and NOT in the McCullough Centre.
Contact Details
Emergency Contact Numbers: