What is Aviva?
Aviva is a innovative minimally invasive procedure to help women feel more comfortable in their bodies. The procedure restores the function and appearance of the vulva by offering a non-excisional alternative to labiaplasty. The small handpiece emits radio frequency energy into the labia and around the vagina to stimulate collagen, shrink of tissue and promote healing.
How does Aviva work?
Aviva an effective minimally invasive technology designed for body reshaping based on soft tissue coagulation, using a special handpiece used externally on the vagina to build collagen, renewing and firming the skin for a greater aesthetic appearance. It can be performed within Dr Sharon Li's clinic under local anaesthesia, with minimal downtime, less pain and no scarring post procedure compared with surgery.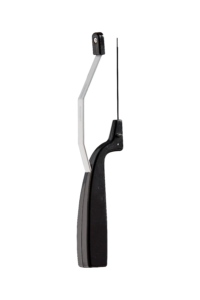 Aviva vs. Labiaplasty
Compared to labiaplasty, Aviva is suitable for patients with mild symptoms. If patients have a more severe case of enlarged or elongated labia, they may still require the more traditional surgical labiaplasty to achieve their goals.
At your initial consultation, Dr Sharon Li will complete an assessment to ensure you are a suitable candidate for the procedure.
We recommend obtaining a GP referral, as this allows Dr Li to access information regarding your general health, past medical history and suitability for the treatment. A consultation fee is charged after your appointment; however, your GP referral will allow our receptionists to claim your Medicare rebate for this payment.
Please contact us directly on 07 3219 6868 for more information or to secure an appointment.
Before and After Images
This content is restricted to people 18 years and over, it contains graphic nudity which may offend. By clicking "I Agree" you confirm that you are the required age.